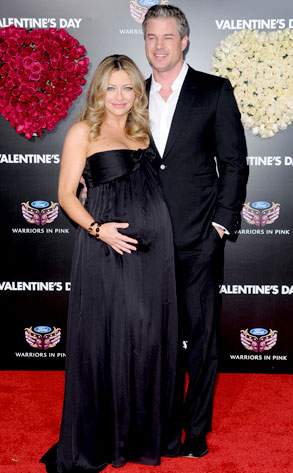 Frazer Harrison/Getty Images
Admit it. You were a little worried that Eric Dane and Rebecca Gayheart were going to name their kid Noxema or McStacy, or something like that.
But no. The proud new parents have named their daughter Billie Beatrice Dane, Gayheart's rep tells E! News.
Perfectly sweet, pretty simple and not at all weird. (Phew!)
Dane and Gayheart welcomed Billie into the world March 3 at a Los Angeles hospital.