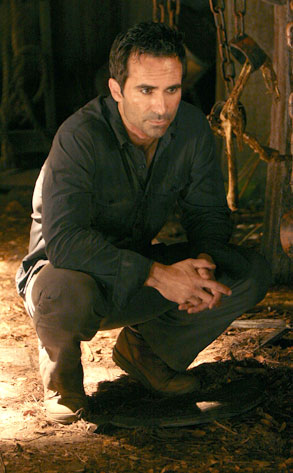 ABC/MARIO PEREZ
Hot damn. Or shall we say…hot Purgatory!?
That was another juicy episode of Lost in which we were presented with a new mind-blowing question: Are Josh Holloway's and Matthew Fox's chiseled abs going to live on forever? This is serious stuff, people!
Also, what did the show's bosses Damon Lindelof and Carlton Cuse tell me about Aaron, Walt and the mother of Jack's son? And what does Nestor Carbonell say about where Richard Alpert's loyalties really lie? Here's the scoop...