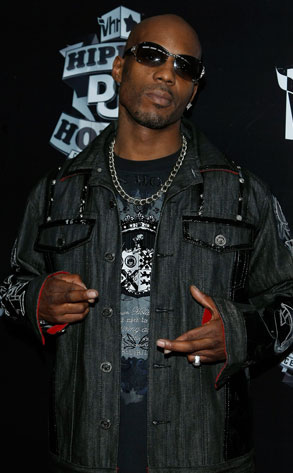 Jemal Countess / Getty Images
You can almost set your watch by DMX's rap sheet.
The troubled hip-hop artist was arrested Tuesday in Phoenix for violating his probation after telling his probation officer that he's been using cocaine and otherwise not complying with the court-ordered rules he's supposed to be living by.
He was duly locked up after being booked on five counts of probation violation, having now racked up nearly a dozen arrests in three years.
DMX, whose real name is Earl Simmons, served 90 days in jail last year on animal cruelty, theft and marijuana and narcotics possession charges, then managed to avoid yet another go-round in the pokey by pleading guilty to aggravated assault for throwing a food tray at a guard while he was locked up.
With everything seeming to be on the up and up for DMX, who was supposed to return to Florida to cut a new album, what went wrong?