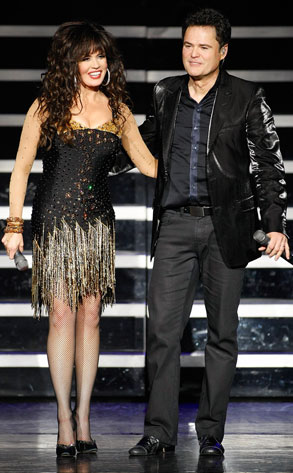 Ethan Miller/Getty Images
The show must go on.
Just one day after the private Utah funeral for her 18-year-old son, Michael Bryan, Marie Osmond is set to return to the stage tonight in The Donny & Marie Show at the Flamingo in Las Vegas.
"She's having a rough time, but she's staying strong," the show's producer Chip Lightman tells E! News. "She has seven other children that depend on her, and she's being strong for the kids."
Osmond also has other considerations that are likely playing into her decision...