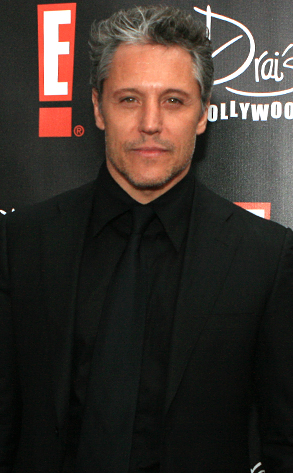 David Tobin/ E! Networks
Max Ryan has gone from the bright lights of NYC to the fluorescent lights of the ER.
The 42-year-old Brit, who plays a love interest of Kim Cattrall's Samantha Jones in Sex and the City 2, is in stable condition at a Los Angeles hospital after being involved in a head-on collision Monday morning on his motorcycle, his rep confirmed to E! News.
According to rep Erik Kritzer, another motorist turned in front of Ryan and they ran smack into each other, leaving the actor trapped under the car.
"Max is stabilized," Kritzer said. "According to attending physicians, he has broken five ribs and cracked his collar bone. Max wants to thank the emergency services for responding so quickly."
And we wish Ryan a speedy recovery, in time to walk the red carpet with Cattrall, onscreen rival Jason Lewis and the rest of the SATC2 cast.