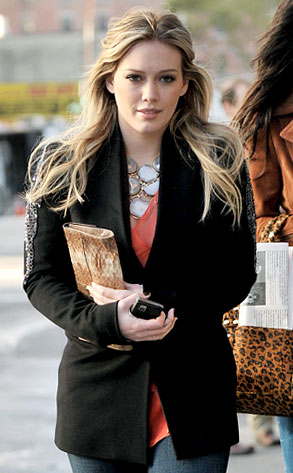 PacificCoastNews.com
Pulitzer Prize-winning Hilary Duff does have a certain ring to it.
While she may want to hold off on penning any acceptance speeches just yet, the Disney graduate can now count herself as a member of the celebrity literati, with Simon & Schuster confirming today that they have enlisted the writing services of a ghostwriter the star.
The newly engaged Duff will first be trying her hand at young adult novels, with the first in her series, Elixir, set for release on Oct. 12. The 416-page tome will follow globetrotting photojournalist Clea Raymond.
Not content to conquer just one genre of storytelling, the 22-year-old will follow up the novel with a nonfiction book geared toward children dealing with divorce. That book is due out in 2012.