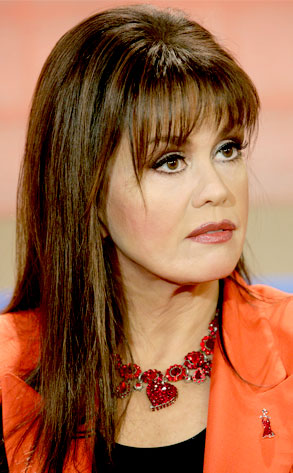 Virginia Sherwood/NBC NewsWire via AP Images
While Marie Osmond's son is resting in peace (we truly hope), the 911 call from a neighbor who spotted Michael Bryan airborne is, not surprisingly, far from peaceful.
The 18-year-old jumped to his death from his Los Angeles apartment building on Feb. 26. Quite chillingly, a woman saw the whole thing happen and immediately called 911.
"I saw someone come down from the roof, and I looked down, and they're on the street," she tells the dispatcher through panicked breaths after giving the address. "I don't know if they fell or if they jumped. I don't know. I think it's a male. I don't know who the person is. I saw them flying from the roof."