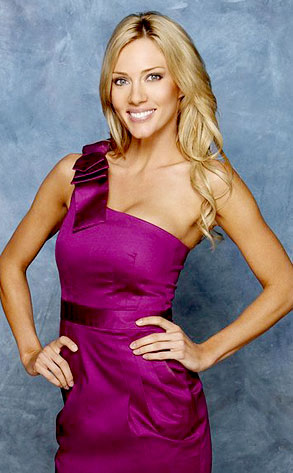 ABC
While Rozlyn Papa may have been Jake Pavelka's most controversial potential paramour, she's not a porn star.
A 15-second dirty video that went live on (NSFW site!) Pornhub.com today may look like her, but the blonde woman shown "is clearly not her," her rep, Stacie Vanchieri, tells E! News exclusively.
"I've seen the tape," she continues. "Anyone who has met her once would know it's not her. The woman has a different body, hands, face, everything."
Indeed, the fast flick shows a seemingly much more flat-chested woman than the 29-year-old reality star.