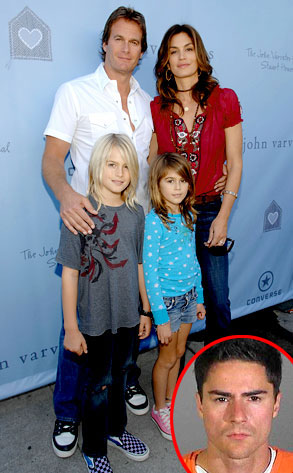 John Shearer/Getty Images; FBI
Guess he won't be singing "Freedom" anytime soon.
A German man was convicted on Tuesday of attempting to extort $100,000 from former supermodel Cindy Crawford and her husband, Rande Gerber, after threatening to sell a "sexy" photo of their 7-year-old daughter gagged and tied to a chair to the media.
Judge Joachim Spieth of the court in the southern German town of Kirchheim unter Teck sentenced Edis Kayalar to two years in the Big House for his offense.
"The attempt at blackmail was well-advanced until it failed," Germany's The Local newspaper quoted Spieth as admonishing him.