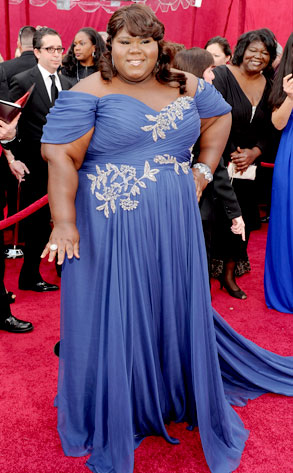 Alberto E. Rodriguez/Getty Images
She may have lost to Sandy Bullock at Sunday's Oscars ceremony—tho we all knew that was going to happen—but Precious star Gabourey Sidibe didn't go home empty-handed this weekend.
On Friday night, Gabby nabbed the Best Female Lead trophy at the Spirit Awards (think the Oscars, but for the indie circuit) and she was more than happy to chat with us about her win and her big post-Oscar weekend plans. And it involves a man. Or should we say men?
But first, what did the über-talented, buxom babe think when she heard her name called at the Spirits?