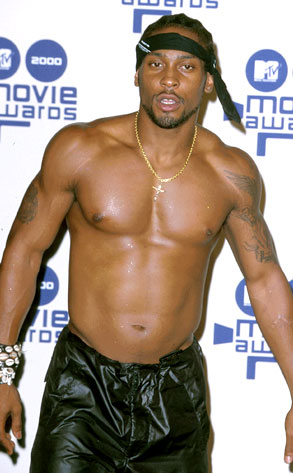 Steve Granitz/Getty Images
D'Angelo apparently went cruisin' and now his reputation's taking a bruisin'.
The R&B smoothie, considered the consummate ladies man back in the day, was collared Saturday night in New York City after allegedly trying to proposition a prosititute who turned out to be an undercover cop. Oops.
The 36-year-old D'Angelo (aka Michael Eugene Archer) was driving around Greenwich Village in his Range Rover when he spotted the woman, pulled over and offered her $40 for sex, according to the NYPD.