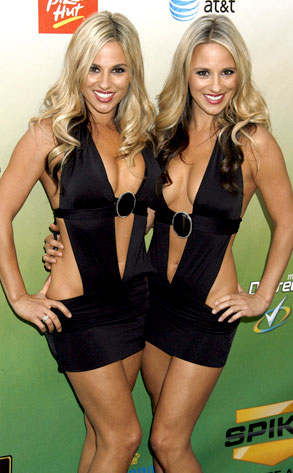 Jeffrey Mayer/Getty Images
Forget a Double Shot of Love—Erica "Rikki" Mongeon may be getting a second shot at life.
The manager for half of MTV's love-seeking reality twins told E! News that Mongeon has been taken out of the medically induced coma she was placed in last week after suffering serious head injuries in a car crash.
"We did hear they have taken Rikki out of her coma," the rep said, declining to go into further detail on her recovery.
Rikki was originally expected to emerge from the coma on Friday, but her manager said that doctors decided to wait a few days because the swelling in her brain failed to subside after they took her off of her medication.
Her costar sister, Victoria "Vikki" Mongeon, has remained by her twin's side throughout the ordeal (save for a TV interview or two) and has asked for prayers and support from the public.