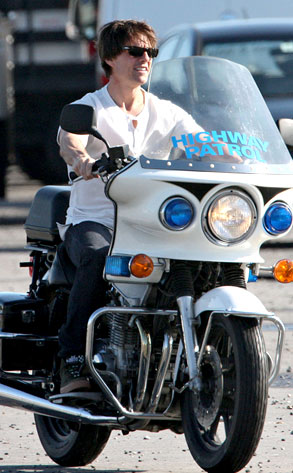 Fame Pictures
This just in—believing everything you read online can be risky business.
In case you were worried after reading the breathless "exclusive" headline on Hollywoodlife.com today proclaiming "Tom Cruise Hurt in Motorcycle Accident—His Quick Moves Saved His Life!," go ahead and exhale. Mr. Mission: Impossible is A-OK.
His publicist, Amanda Lundberg, tells E! News that the 47-year-old Cruise was not involved in any such incident today. "Totally false," she says of the report, which also claimed Cruse needed medical attention at a nearby hospital. "Not true at all."
There was a bike accident in L.A. today involving a red Ducati near Koi Restaurant, but it was not Cruise's motorcycle.
Besides, didn't Hollywoodlife get the message? It's Cruise who's usually doing the real-life heroics, not the one in need of rescue.