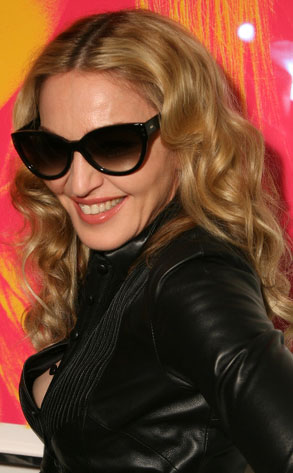 Courtesy Berliner Phototography
Madonna has been making the Oscar party rounds, but one thing's been missing: her younger man Jesus Luz!
On Thursday, she was spotted getting super friendly with Zachary Quinto during Grey Goose's party at Soho House. "They were very fast friends and very interested in what one another had to say," an eyewitness tells me.
And just last night, she hit Moet & Chandon's fête for photographer Tom Munro's latest book with a new younger man by her side.
Whoever the new guy is, he certainly seemed to be putting Madge in a good mood...