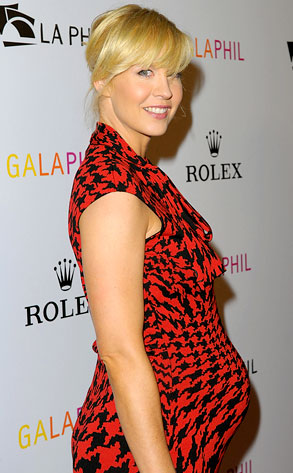 Courtesy of Jason Merritt/Getty Images for LA Philharmonic
It's a boy!
Jenna Elfman gave birth to son Easton Quinn Monroe Elfman early Tuesday morning in Los Angeles, E! News has learned.
The 38-year-old Accidentally on Purpose star announced the news via Twitter Friday, tweeting, "He's an impressive sleeper (thank god!)& I'm his biggest fan. Thank you all so much for your kind words and congrats. We really appreciate it."
This is the second child for Elfman and hubby Bodhi Elfman, who are also parents to 2 ½ year old Story Elias.
Late last year, Elfman told E! News Story was excited to welcome the new baby and be a big brother.
"I'm not sure if he gets the whole boy or girl thing exactly, but 'baby' he gets," Elfman said. "He's awesome. He gives my tummy a kiss and gives it a bottle and puts the blankey over my tummy and goes, 'Baby, night-night.'"