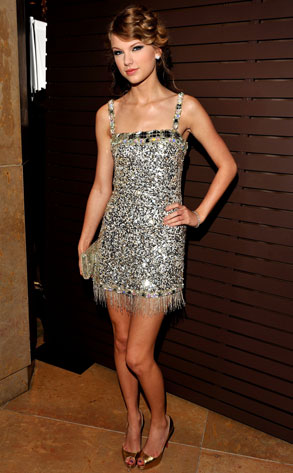 Lester Cohen/Getty Images
Dear Ted:
In a recent answer to a reader's question, you mentioned Taylor Swift isn't completely sweet or innocent off camera. I have to say I had heard stories before that she actually has a strong sexual drive. This tends to give weight to the tab stories that she has lately been spending nights with John Mayer. Are these all just rumors or do you actually hear anything concrete from reliable sources to confirm her alleged hookup with Mayer? I have to say I'd be very disappointed in her if she settles for him, especially with how clear it is that he has no respect for women and no use for them other than as a place to exercise his crude sexual nature.
—F
Dear Swiftly Seductive:
If Tay is actually all that hot to get down, we have the feeling she'll know exactly how to handle d-bag Mayer. Girl knew what she was getting into. And, remember, T.Swift never rocked the purity ring like those JoBros did. She's not a fake, which, in our book, really makes you sexy.
Dear Ted:
Oh, Tedalicious, do you think our dear Kristen will play at the Oscars while the cat is away? This is my vain attempt for you to define for us just how "on" Robsten is!
—Kim
Dear Mouse Trap:
Please, K.Stew is attending the awards with Taylor Lautner—the duo's chemistry is strictly for the big screen (and even then, to be honest, it's never been too hot). The chance of that couple happening is negative one hundred and fifty percent.
Dear Ted:
I just read about Mo'Nique having an open marriage. Does this confirm any of your BVs now that this is out in the open? Thanks!
—B