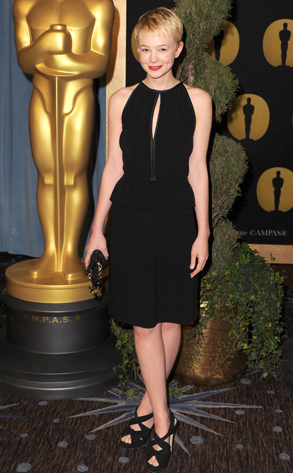 Steve Granitz/Getty Images
Adorable duo Carey Mulligan and Shia LaBeouf may be puckering up in public, but she told me she won't be walking the red carpet with him on Sunday at the Oscars.
So who will she take along on her big night?
"My mom, my dad and my brother," she said today at a luncheon for her hosted by Sally Morrison and the Diamond Information Center.
Her An Education costar, Peter Sarsgaard, also hit the Chateau Marmont to fete Carey and shared what advice he's given the Oscar nominee on how to handle the whirlwind of red carpet events...