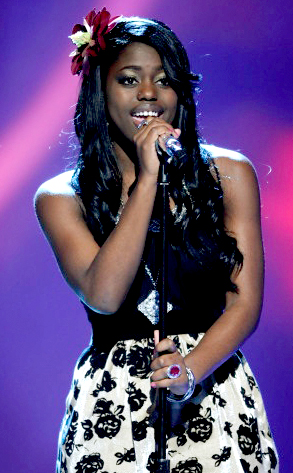 Frank Micelotta/FOX
Who needs American Idol when this week's batch of eliminees comes handy with a second—and equally awesome—skill set? As they told reporters Friday afternoon, singing is their passion, but with all of doors apparently opened by making it to the top 20, the future remains a mystery.
Well, sort of. Booted songstress Haeley Vaughn had lots to say about her currently non-existent future with the Disney Channel, but after all of the love she gave it during her chat with the press, we bet it's not too far off.
"I'm a really big fan of Disney and Disney Channel so that's something I hope comes up," Hayely gushed almost immediately. And she's not the only one. Any guesses as to which ousted performer is already planning their own fashion line?!