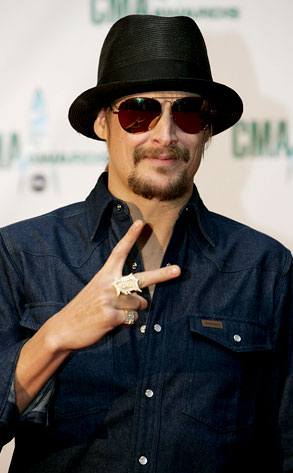 ABC/ADAM LARKEY
Is the proof in the put-down?
Accused of aiding in the assault of three guys who asked for his autograph in 2006, Kid Rock testified Friday in Los Angeles Superior Court that, first of all, the plaintiffs are lying when they say he lashed out at them with the threat: "Who wants a piece of me next?"
"I wouldn't say something corny like that," the self-proclaimed badass said on the stand, before further denying that he punched, kicked or in any other way assaulted Michael Medlin, Jose Perez and Carlos Bonilla, who sued the cmusic star in March 2008.
"It was kind of chaotic," Rock remembered. "There were cameras everywhere and people yelling."
And yeah, maybe things got out of hand, but not because of him, the rocker added.