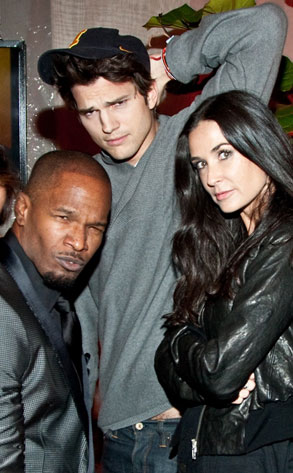 Courtesy of Anna Webber/Getty Images
Celebs are playing games tonight. Dominoes, to be exact—and of course, it's all for a good cause.
The annual Pre-Oscar Hollywood Domino Gala charity event is going down at Bar 210 and stars like Eva Longoria Parker, Ashton Kutcher and Demi Moore are hitting the carpet at the Beverly Hilton.
But a girl's gotta eat first! A partygoer says Eva made a beeline for burgers once inside the bar. The svelte star chowed down on sliders, while Ashton sipped a vodka soda and kept close to his wifey.
Flying solo was...