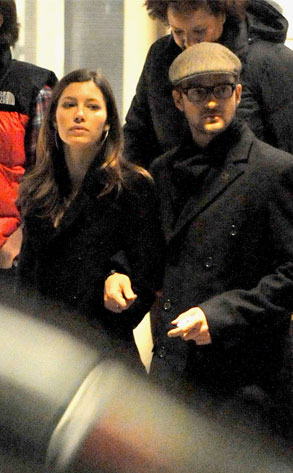 Bauer-Griffin.com
Despite the fact that Justin Timberlake will be in Bad Teacher opposite his ex Cameron Diaz, he's still going strong with current ladylove Jessica Biel.
J.T. headed to Switzerland on business, where as an Audi ambassador he introduced the Audi A1 at the Geneva auto show solo.
But he still made time for Jess, who turned 28 yesterday, and who joined him on the trip.
The happy couple was spotted leaving their hotel arm in arm on Wednesday. On Sunday, the dour duo actually looked cheerful when they went sledding in Verbier, a nearby town.
Last year, they celebrated Jess' birthday stateside, catching a Broadway show in the Big Apple before doing dinner at Oak Room.