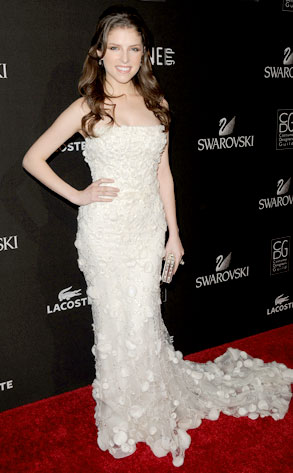 Jordan Strauss/Getty Images
Anna Kendrick was getting her beauty primp on (like she needs it) yesterday at the Kate Somerville suite at the Beverly Wilshire Hotel. Except, unlike Sarah Palin, this babe was all class as she perused through the free goods.
The Best Supporting Actress nom certainly has a lot to be happy about right now, as she couldn't stop grinning at the pre-Oscar event.
The Up In the Air and Twilight darling was all smiles while she posed with fans throughout the evening and gushed about how flattered she was just to be nominated—a safe and familiar refrain. The kicker here is AK is so down-to-Earth we almost believe her.
Anna, rocking a fierce white pea-coat type dress, filled us in a bit on what her Sunday is going to be like as the now-hot actress makes her first debut at the Academy Awards...