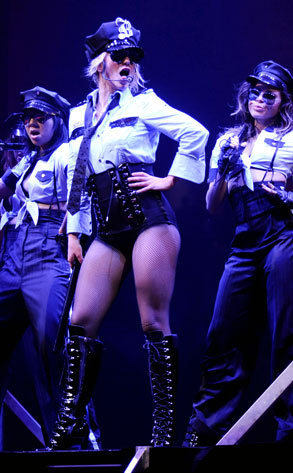 Kevin Mazur/Getty Images
Could a new feud be a-brewin'?
It seems Ke$ha doesn't appear to think too highly of pop predecessor Britney Spears and isn't afraid to gab about it.
Even though she's been featured on one of Brit's songs, the 23-year-old "Tik Tok" singer is vehemently against her lip-synching.
"I don't think that's fair at all for people who are going to see the show," she tells the Scottish Daily Record. "I think if you war going to be a singer, you should sing. If you are going to be a dancer, you should dance. If you are going to do a combination of the two, you should make it very clear when you are singing and very clear when you are dancing."
Here's where she gets a bit more personal…