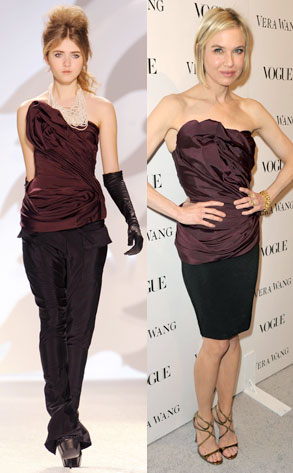 STAN HONDA/AFP/Getty Images; John Shearer/Getty Images
Vera Wang was one of the few designers to show pants for evening at New York Fashion Week.
But at the designer's store opening on Melrose last night, Renée Zellweger ditched the extra-long skinnies, instead pairing a simple pencil skirt with the designer's eggplant top.
While the actress looked sleek and sophisticated per usual, it would have been nice to see her switch it up for a change. Vera's twisted statement pearls could have really taken the star's look to the next level.
Or do you prefer Renée's elegant simplicity?
Vote now on mystyle.com!