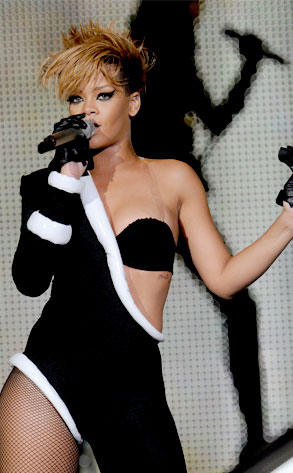 Kevin Mazur/Getty Images
Rihanna's slammin' bod didn't come cheap.
Not according to the personal trainer who's suing the songbird for more than $26,000 in unpaid services, anyway.
Cindy Percival filed a lawsuit last week in Los Angeles Superior Court stating that she was never paid for working solely for Rihanna in September and October 2009.