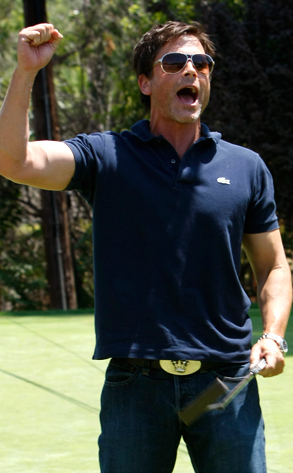 Courtesy: Michael Buckner/Getty Images
The unthinkable has happened: Pawnee, Ind., just got sexier!
While NBC isn't commenting yet, Parks & Recreation boss Mike Schur (Mose!) just confirmed to our pal Matt Mitovitch from sister site Fancast that Rob Lowe is coming on the NBC show, saying, "It's a perfect fit."
So what are the deets?