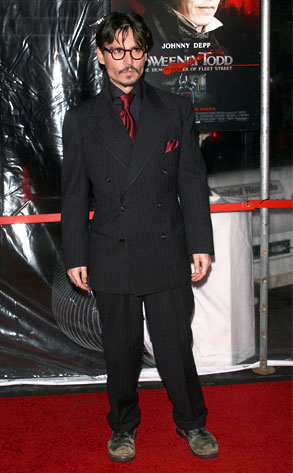 Jim Spellman/WireImage.com
With the Oscars coming up this week, I wonder: Why the men on the red carpet don't take more fashion risks? A little plaid or polka dots never hurt anyone.
—Greg N., via Facebook
Risks? During the Oscars? The most importantest, serious, prestigious self-appointedly momentous night of the year?
You're mad, mad I say!
Years ago, stylists tell me, men took greater risks on the Oscar carpet, but even then, those guys were usually either young or comedians. So will we see any fashion heroes on the carpet this year? (George Clooney and Jeff Bridges, we're kinda talking to you, here.)
Sadly, probably not. In fact, one Best Actor nominee has already shot down any hope of even a little bit of fashion insanity...