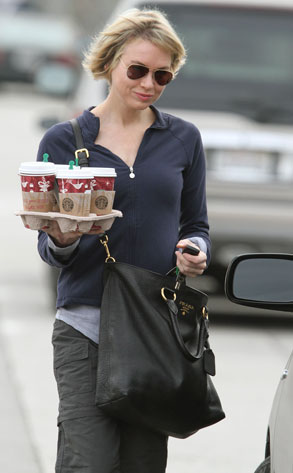 Fame Pictures Inc.
Renée Zellwegger was seen getting her drink on at Starbucks in Beverly Hills. Stopping for brew is a pretty standard part of anyone's day, but we're starting to see RZ with a cup of coffee more than that supposed boyfriend of hers!
RZ was dressed casual and incognito in workout gear as she sat outside with said Starbucks drink in hand.
Glad to know the actress is working on something (even if it is exercise) since the only thing on her resume nowadays seems to be Bradley Cooper.
But why the long face?