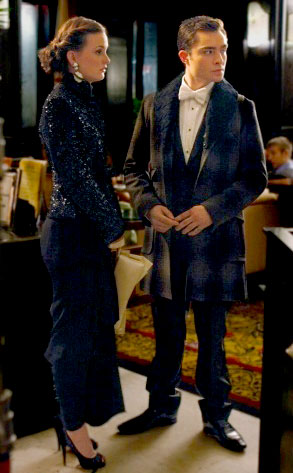 Giovanni Rufino / The CW
Only one week left! Gossip Girl is back next Monday at 9 p.m. and to herald the return of our favorite Upper East Siders, I caught up with the mastermind behind the drama, Ms. Stephanie Savage herself.
The good news? She's "turning up the heat" on your favorite Upper East Siders, and we just might get some hot and steamy action from Chuck and Blair? (At least, it sounds like it.)
She spilled scoop about the much talked-about "Bluck" drama to come—and addressed those troubling rumors about Chuck bedding Little J—plus, gave us hints about a possible Serena-Dan reconciliation and revealed there is an endgame in mind...