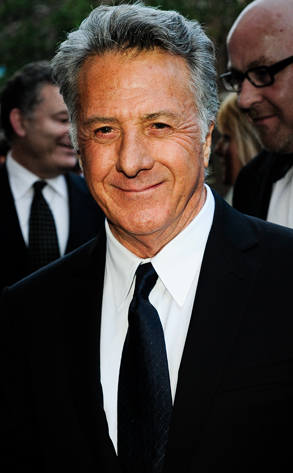 Ray Tamarra/Getty Images
Maybe it was all those airings of Meet the Fockers, but Dustin Hoffman is now cable ready.
The two-time Oscar winner is heading to television, joining the cast of HBO's Luck, according to The Hollywood Reporter.
Besides landing Hoffman for his first TV work in four decades, the horse racing drama already comes with a good pedigree: Public Enemies' Michael Mann will direct the pilot and NYPD Blue/Deadwood mainman David Milch wrote the script. Dennis Farina and John Ortiz have also been cast.
The series centers around Hoffman's character, a career criminal recently released from prison, and the shady activities that go on around a horse racing track.
Sounds like a sure bet.