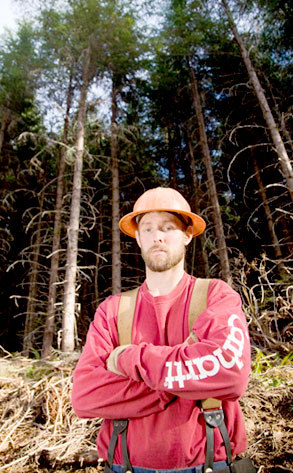 John Burcham/Hisotry Channel
Another sad dose of real life has hit the family of a reality TV star.
The 4-year-old daughter of Ax Men slinger Jesse Browning has been mauled to death by the family's Rottweiler.
Ashlynn Anderson's body was discovered by her mother outside on the lawn Sunday, according to officials in Astoria, Ore., where the family resides.
"Apparently, the dog just snapped," says Clatsop County Sheriff Tom Bergin. "We have detectives working on investigating [what set the dog off]...We are going to give the family a day or two to grieve before we interview them."