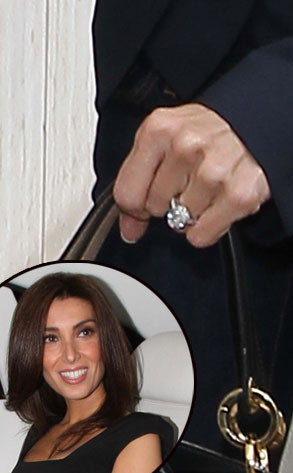 INFdaily.com, xposurephotos.com
These Simon Cowell engagement rumors are getting hard to ignore.
First a source told us it wasn't true. And then responding to another report that Simon was getting hitched to girlfriend and American Idol makeup artist Mezhgan Hussainy, his rep told E! News: "Simon does not discuss his private life."
But now Mezhgan was spotted over the weekend wearing a giant rock on that special ring finger—which must mean there's some truth to all these engagement rumors, right?!
That's a seriously beautiful diamond and just about all the confirmation we need. Although an actual confirmation would be much appreciated!