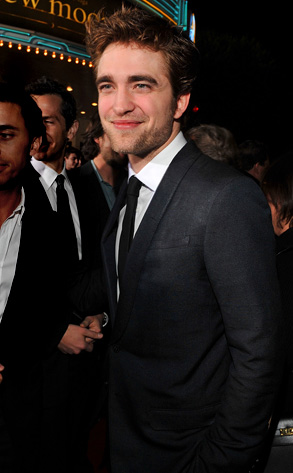 Lester Cohen/Getty Images
Do you really want to see more Robert Pattinson? Are you sure?!
We kid, but something tells us the prospect of more Pattz may be a big part of your mass desire for Breaking Dawn to be a two-parter. While the fourth and final installment of Stephenie Meyer's Twilight series has plenty going on—weddings, babies and, of course, a final showdown or two—the official decision to break it down into a pair of movies has yet to be made.
Kristen Stewart told us earlier this month that she's with you! She thinks the book "absolutely warrants" a double-feature and "it would be hard to cram all of it into one movie."
But what does the world's hottest sparkle vamp think?