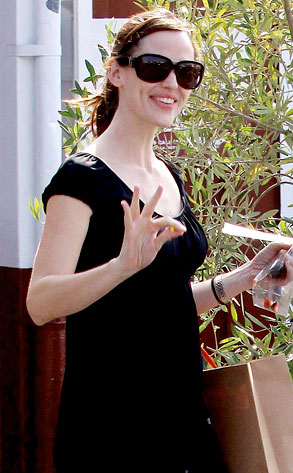 Flynet
Jennifer Garner was spotted out in Beverly Hills recently beautifying that face America really seems to friggin' love.
The mother of two, husband of one Ben Affleck, was seen strolling into Anastasia salon wearing this big ol' smile on that normally sour puss of hers.
The mask surely came off once inside, right?