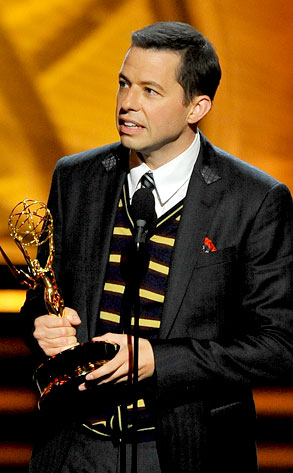 Mathew Imaging/Getty Images
As if Jon Cryer needs more drama now with good pal Charlie Sheen in rehab and their hit Two and a Half Men on unexpected hiatus.
But now there's this.
A former boyfriend of Cryer's ex-wife, Sarah Trigger, claims in court documents that it was Trigger who wanted to orchestrate a hit on both Cryer and her estranged husband, David Dickey. Trigger has vehemently denied the allegations.
News of the purported plot first surfaced last month, via a sworn statement by the 44-year-old Cryer as part of their ongoing custody case.