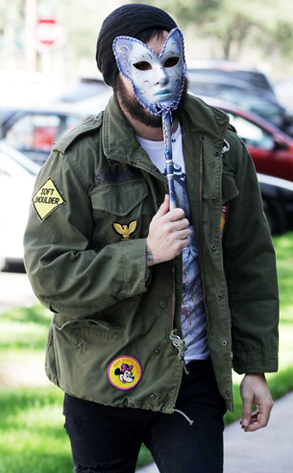 Matt Smith; PacificCoastNews.com
We'd like to think that this is a relatively easy one to figure out.
After all, it's nothing new for this guy who, every now and then, will randomly decide to disguise himself while strolling around.
Does he really want to go unnoticed? Does he think it's funny? Or is he just trying to get people's attention? And if it's that last one, it worked, because here we are talkin' about it.
So who is this masked man? Find out after the jump…