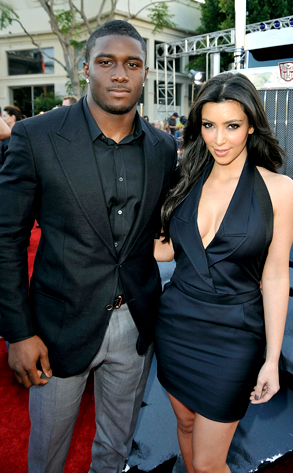 Kevin Winter/Getty Images
"They're getting ready to go on vacation. They're definitely not getting married."
—Uber close Kim Kardashian pal, gabbing 'bout the E! reality star' upcoming plans with football superstar Reggie Bush
Rumor had it that if Reg and his Saints won the Super Bowl—which, for those of you who aren't so sports inclined, they did—she would nab an engagement ring from her longtime BF. KK said that was crap, and, anyway, Reggie still hasn't put a ring on her ever-fashionable finger.
Jeez, it's starting to feel like older sis Kourtney has a better chance of getting a proposal from super-douche Scott Disick than Kimmy getting her dream wedding. But, remember: Kim's as crafty as mom Kris. 'Nuff said.