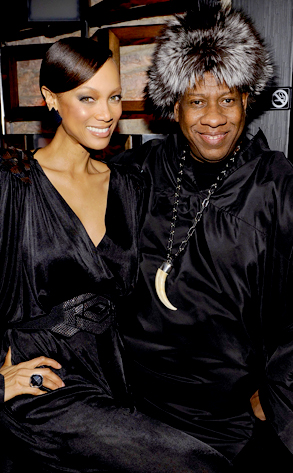 Larry Busacca/Getty Images
New blood isn't the only thing coming to the judges' table on America's Next Top Model this season.
Tyra Banks, Nigel Barker and Jay Manuel are teasing all kinds of battles, upsets and even some sheep poop for season 14, premiering on the CW on March 10 at 8 p.m. That being said, André Leon Talley, who's filling Miss J Alexander's newly vacant seat, is no small character.
"He is a larger-than-life personality," Tyra tells us at the CW's Welcome to Reality event at SL in New York City.
Even though the supermodel and the editor-at-large at Vogue have known each other for years, he still managed to surprise her.