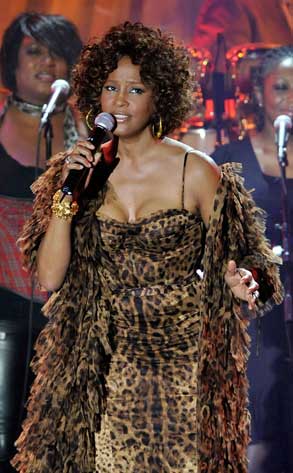 Kevin Winter/Getty Images
Whitney is pulling a Britney.
Just as the "Oops" purveyor sought to dispute reports of a Down Under tour debacle, so is the "So Emotional" One, whose camp today issued a statement claiming that, despite reports to the contrary, she's in fighting form, thank you very much.
"Whitney is in great health and having a terrific time on her tour and with her fans," says publicist Kristen Foster. "There were over 9,000 people at her show in Brisbane, and there were over 12,000 at Acer Arena last night in Sydney. Her fans were dancing and singing along with her and Whitney appreciates their support."
But that opinion wasn't exactly unanimous.