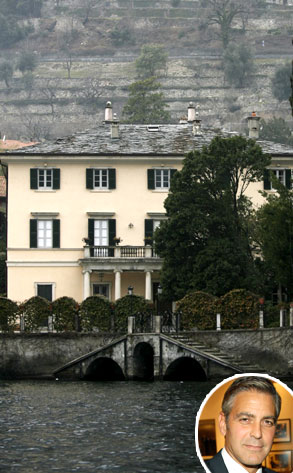 Getty Images, Kevin Mazur/Getty Images
George Clooney is not saying arrivederci to his Italian villa.
"To complete the news cycle, I'm not buying an island and am not selling my house in Italy," the actor stated Wednesday in response to the latest real estate rumor, in which Clooney was putting his Lake Como home, Villa Oleandra, on the market and searching for a place on nearby Loreto Island.
"The story was made up...then picked up...and now denied...end of another riveting day of false news," he said.
That Clooney always knows the right thing to say to make him sound even more awesome and the tabloids sounds silly.
One report had AC Milan's superstar acquisition David Beckham pining away for the Oscar winner's Como-adjacent digs. Looks like he and Victoria will just have to get in line for an invite, like the rest of the A-list.