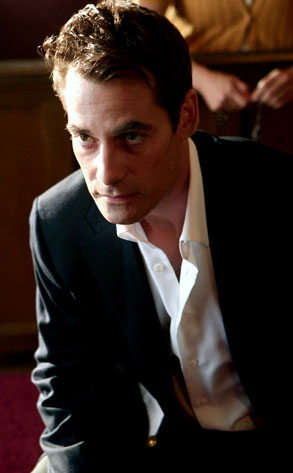 NBC/ Chris Haston
We're pretty sure this isn't the Justice League one ex-hero had in mind.
Adrian Pasdar has pleaded innocent to a misdemeanor charge of drunken driving in connection with his January bust on a Los Angeles freeway.
The 44-year-old actor-director was not in attendance and entered the plea through his attorney. A preliminary hearing has been set for March 15.
Police clocked Pasdar's Ford F-150 flying down Interstate 405 at 94 mph, veering between two lanes in the early morning of Jan. 27. The 44-year-old was booked and taken into custody to dry out.
Pasdar, who's married to Dixie Chicks singer Natalie Maines, broke into the business in Kathryn Bigelow's 1987 cult vampire film, Near Dark, then played the title character on Fox's short-lived but critically praised 1990s drama Profit. He found renewed fame in NBC's Heroes portraying morally compromised superhero Nathan Petrelli.