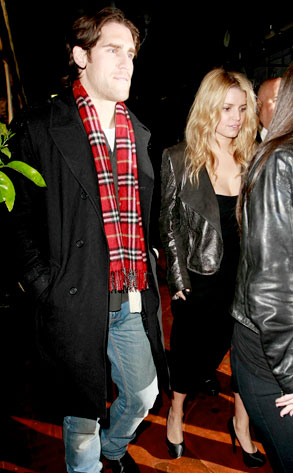 Flynet
After Jessica Simpson stepped out to Jane's House with hunky up-and-coming actor Evan Hart Friday night, mags and blogs quickly linked the photogenic twosome together.
"Jessica was totally flirting with this good-looking guy...and they were laughing and talking nonstop in the upstairs outdoor area," says Star.
And Radar claims that her chivalrous new man defended her from a tipsy dude who tried dirty dancing with her.
Sounds like Ms. Sexual Napalm is in demand...except for the fact that Evan has a girlfriend who happened to be there as well!
So was she jealous of Jess' supposed flirtations?