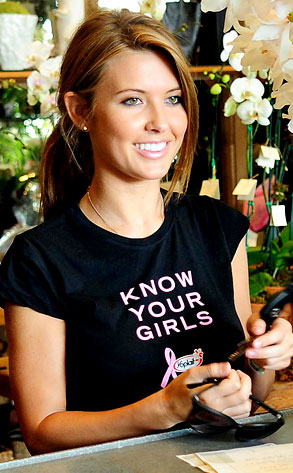 Courtesy: Albert Michael/startraksphoto.com
Safe to say this guy's not running for The Hills—or anywhere else—anytime soon.
The dude arrested last week after showing up uninvited at Audrina Patridge's Los Angeles pad, has been charged with felony stalking, E! News has confirmed.
Jane Robison, spokeswoman for the Los Angeles District Attorney's Office, says Zachary Loring was charged with one count of felony stalking and three other misdemeanors after he decided he just couldn't stay away from the 24-year-old reality star—violating a three-year restraining order Patridge obtained in September for his allegedly creepy behavior.