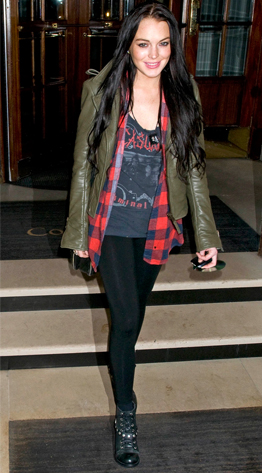 INFphoto.com
Evidently there's only one girl for Lindsay Lohan or no girls at all.
The actress, whose tumultuous relationship with Samantha Ronson came to an end last year, says she'll most likely return to dating somebody of the opposite sex.
If she doesn't get back with her ex, that is.
"If I wasn't with Samantha, I would probably be with a boy next," Lindsay tells The Sun. "She's the only woman I've been attracted to. We love each other. We might reconcile the relationship, maybe. I don't know."
Um, good luck with that. Especially if Sam's loved ones have anything to say about it.
"Her family is very involved in her relationships and that was difficult," says Lindsay. "All the fighting stuff was just because all her friends had got involved and made me an outcast, which wasn't fair to Samantha. I think it was a jealousy thing in terms of her becoming more famous than the rest of them."
Phew. For a minute there we thought stuff like this had something to do with it.