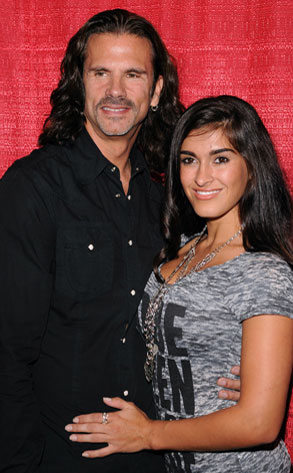 Jean Baptiste Lacroix/Getty Images
The folks who decided the "third time's the charm" need to rethink their math.
Former Falcon Crest actor Lorenzo Lamas is hoping the fifth time is more like it.
On Sunday, the 52-year-old E! star popped the question to his 23-year-old model girlfriend Shawna Craig over dinner at Mr. Chow in Beverly Hills. They've only been dating three months, but she'll be Mrs. Lamas number five.
"My father is engaged and is over-the-moon in love," his 24-year-old daughter Shayne Lamas told Us Weekly. "As long as my family is happy, healthy and getting along, they will always have my blessing."
Lorenzo's most recent marriage, to Playmate Shauna Sand, ended in 2002. He has six total children.