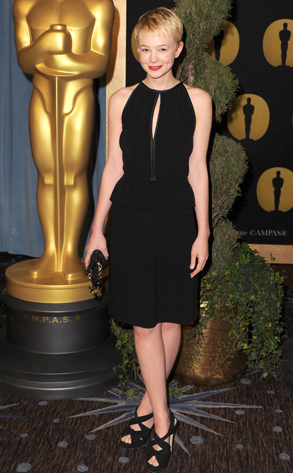 Steve Granitz/Getty Images
Oscar nominee Carey Mulligan may have a quiet demeanor, but her former London neighbors say she's just the opposite.
The 24-year-old An Education actress and her three roommates were evicted from their apartment two years ago for "rowdy behavior" and "wild parties," the U.K.'s Daily Mail reports.
"We had to get rid of them—it was getting too noisy," a nearby dweller at the Cholmeley Lodge tells the newspaper. "They always had people coming and going. There was shouting and music playing late at night."