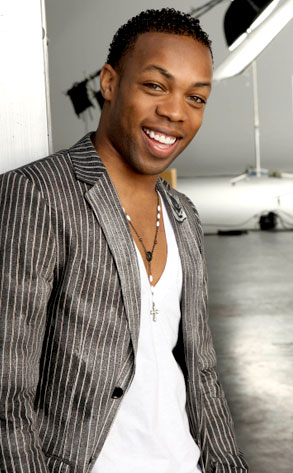 Patrick Ecclestein / FOX
Todrick Hall has so far survived Simon Cowell. But that's nothing compared to p.o.'d parents.
Hall, a member of American Idol's top 24 this season and a former Color Purple costar of Fantasia, is getting some heat for his role in a touring theater production called Oz, The Musical that promised local children some stage time as munchkins in exchange for a $50 fee.
Parents in Ohio, Indiana, Texas, Florida and Michigan reportedly forked over the money, only to be left empty-pocketed when the performances were abruptly canceled.
Greg Money, founder of Oz producer Magic Money Productions, tells E! News that Hall, who created and wrote the show, says that the 24-year-old performer objected to charging the kids for their participation.
Well, we'd certainly like to think that the spry, likable singer isn't a total d-bag...