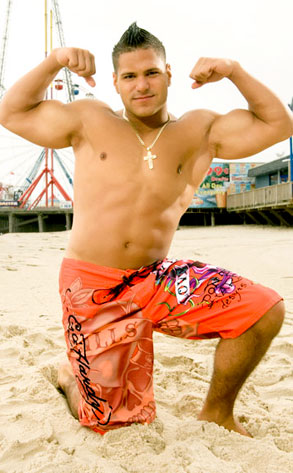 MTV/ Scott Gries/Picture Group
This just in: you can still pick up that Jersey Shore DVD tomorrow.
A New Jersey judge ruled against a local dude who tried to block the release of the first season because he's shown getting decked by one of the show's residents guidos, Ronnie Ortiz-Magro.
So was the judge a closet fan?