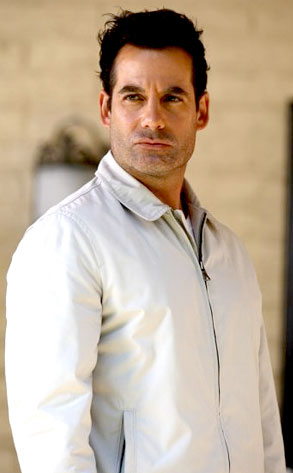 Justin Lubin/NBC
Unike Heroes' morally ambiguous Nathan Petrelli, former Heroes star Adrian Pasdar is clearing on the wrong side of the law.
The 44-year-old thesp was formally charged on Friday with misdemeanor drunken driving stemming from his January arrest on an L.A. freeway, Frank Mateljan, spokesman for the Los Angeles City Attorney's Office, confirmed to E! News.
Arraignment is set for Wednesday in Los Angeles Superior Court.
Pasdar, who plays real-life husband to Dixie Chicks singer Natalie Maines, was behind the wheel of his white Ford F-150 truck in the wee hours of Jan. 27 when CHiPs clocked the erstwhile superheo flying down the freeway at 94 mph and straddling two lanes.
No comment yet from his lawyer.