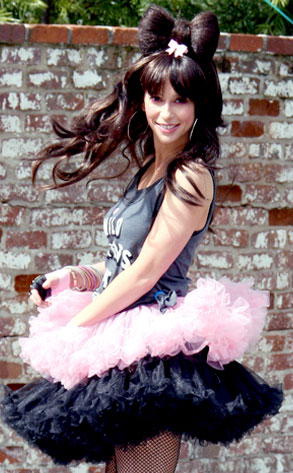 Matt Symons, PacificCoastNews.com
Jennifer Love Hewitt rang in her 31st birthday with a scavenger hunt for her mom and friends Sunday, but boyfriend Jamie Kennedy was nowhere to be found.
The birthday girl, rocking a Lady Gaga-esque hair bow and pink tutu, was on Team '80s and went from West Hollywood to Santa Monica in search of clues.
But all we wanna know is where was her man?